Video Review Course: Statistics and Epidemiology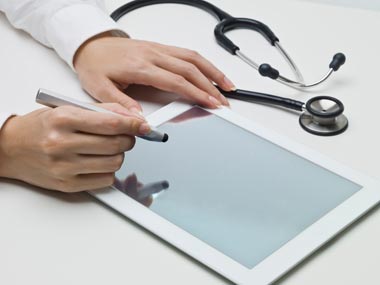 Dr Ian Forde teaches Statistics and Epidemiology
Statistics and Epidemiology Chapters
Statistics and Epidemiology
Syllabus
central tendency
Measure of spread
Cumulative frequency
Interquartile range
Skewed distributions
Box and whisker plots
The normal distribution
The normal distribution
Standard error of the mean
Standard error of the mean
Type I and type II errors
Using p-values
Using p-values
Correlation and regression
Correlation and regression
Epidemiology and Clinical Trials
Syllabus
Exposure ? Outcome
Some definitions
Measuring accuracy
Table
Question 16 Intro
Question 17 Explained
Question 18 Intro
Question 18 Explained
Prevention
Bias
Intention to Treat Analyses
Video Feedback
Lecturer: Dr. Ian Forde
Ian qualified in Medicine and Social and Political Science from Cambridge University. He completed his clinical training at Oxford University. Aiming for a career in health policy, he gained membership of the Royal College of Physicians whilst on the Hammersmith SHO rotation and is now a Specialist Registrar in Public Health on the London/KSS rotation. He regularly teaches nurses and medical students on aspects of Public Health and has been teaching Statistics and Epidemiology on 123Doc MRCP and MRCPCH courses for three years.
Duration
Features
Fully animated, internet-enhanced presentation as used in the classroom lecture.
Adjustable streaming speed video for every user with broadband or dial-up internet access.
Ability to watch the video in installments and come back to the same point at any time in the future.
Complete script for users unable to listen to the presentation.
The 123Doc Statistics and Epidemiology online video lecture is highly flexible, allowing you to study anytime, from any computer connected to the internet.
Suitable For
This eLecture is suitable for those studying for:
Available Subscriptions
| eLecture | Price | Subscription | |
| --- | --- | --- | --- |
| Statistics and Epidemiology | 6.00 | 2 months | |
| Statistics and Epidemiology | 17.99 | 6 months | |
You will need to have Java installed on your machine to view the electure, however Java is installed as standard on every machine these days. If you suspect that it is not installed on your computer, you can check for and install (free of charge) the latest version of the Java Runtime Environment