Video Review Course: Paediatric Gastroenterology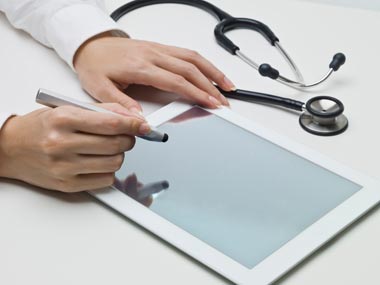 Dr Adam Fox teaches Gastroenterology
Paediatric Gastroenterology Chapters
Paediatric Gastroenterology
Gastroenterology
Food Allergy
Objectives
Definition of Food Allergy
Pathogenesis of Food Allergy
Pathogenesis of Food Allergy
Diagram
Epidemiology of Food Allergy
Epidemiology of Food Allergy
Hygiene Hypothesis
Usual Suspects
Epitope Conformation
Diagnosis of Food Allergy
Management Principles
Recognition & treatment of reactions
Prescribing epipens
Management Principles
IBD update
IBD update
Aetiology
Common Presentations
MRCP Presentations
Lab Data
Management of Crohn's
Treatment failure
UC treatment
Diagnosis of Coeliac Disease
Components
ESPGHAN 1970
Serological screening tests
Changing face of CD
Revised ESPGHAN criteria (over 2)
Under 2s
Diagnosing Reflux
pH probe
Impedance monitoring
Impedance Catheter
Impedance Waveform 1
Impedance Waveform 2
Slide 59
Procedure Report
Impedance monitoring
Video Feedback
Lecturer: Dr Adam Fox
MA(Hons), MSc, DCH, MRCPCH (UK) Adam qualified with honours in Medicine and Neuroscience from Cambridge University. He completed his clinical training at University College, London. He then embarked on a career in Paediatrics, obtaining membership of the Royal College of Paediatrics whilst on the Great Ormond Street SHO rotation. Following a period working as Director of online training for doctorsworld.com, he trained as an SpR on the North Thames rotation. He is currently a research fellow at Imperial College and this post will complete his training as a Paediatric Allergist. Adam has a strong interest in Medical Education and is Course Director for the DCH at the Institiute of Child Health, London as well as the director of undergraduate Peadiatric teaching for the Medical Defence Union. He also teaches on courses for MRCPCH and MRCP in communication skills. Adam is currently the Editor of the Internet Journal of Pediatrics.
Duration
Features
Fully animated, internet-enhanced presentation as used in the classroom lecture.
Adjustable streaming speed video for every user with broadband or dial-up internet access.
Ability to watch the video in installments and come back to the same point at any time in the future.
Complete script for users unable to listen to the presentation.
The 123Doc Paediatric Gastroenterology online video lecture is highly flexible, allowing you to study anytime, from any computer connected to the internet.
Suitable For
This eLecture is suitable for those studying for:
Available Subscriptions
| eLecture | Price | Subscription | |
| --- | --- | --- | --- |
| Gastroenterology | 6.00 | 2 months | |
| Gastroenterology | 17.99 | 6 months | |
You will need to have Java installed on your machine to view the electure, however Java is installed as standard on every machine these days. If you suspect that it is not installed on your computer, you can check for and install (free of charge) the latest version of the Java Runtime Environment