Video Review Course: Nephrology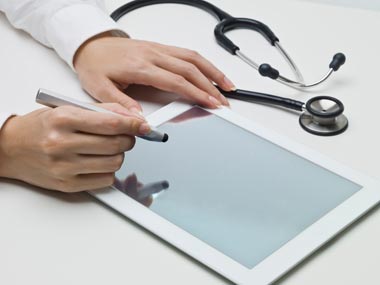 Dr Rukshana Shroff teaches Nephrology
Nephrology Chapters
Nephrology for MRCPCH Part 1 123doc medical courses
Objectives
Examination system
Syllabus for Nephrology
Lecture pattern
Glomerulonephritis - Q1
What is nephritis?
Proteinuria - Q2
Measuring proteinuria
Causes of Proteinuria
Proteinuria and haematuria
Colour of urine sample - Q3
Bloody urine - without blood
Macroscopic haematuria
Causes of hematuria
Multiple renal calculi
Colours of urine samples - underlying condition
Side effects of Cyclophosphamide
Nephrotic Syndrome - Q4
What is the underlying condition discussed here?
Childhood Minimal Change Nephrotic Syndrome
Presentation
Nephrotic range proteinuria
Complications of Nephrotic Syndrome
Thrombosis and embolism
Childhood nephrotic syndrome
Protocol for Management of Nephrotic syndrome
continued
Indications for renal biopsy in a child with nephrotic syndrome
Renal failure
Serum Creatinine and GFR
Causes of
Table
Management issues in Chronic Renal Failure
Feeding issues
Factors influencing growth
Anaemia
Renal Osteodystrophy
Calcium, Phosphate & Vit D Metabolism
Diet in chronic renal failure
Indications for dialysis
Types of Dialysis
Hypertension - Q8
Referral
Table
Indication for renal biopsy - Q9
Discussion - Q9
Hints and Tips - Q9
Indications for biopsy
A syndrome with multi-system involvement...
Analysis - Q10
Fits on day 5 of life in a term baby:
Cystic kidneys
This baby has:
Multi-organ involvement in TS
Polycystic Kidney Diseases
Enuresis
Management of enuresis
A rare syndrome... Q12
Discussion
Congenital Nephrotic Syndrome.
Congenital Nephrotic Syndrome
A rare syndrome... Q13
Renal Associated Syndromes - Q13
Denys - Drash syndrome
Nephro-urological problems - Q14
Answer F
Video Feedback
Lecturer: Dr Rukshana Schroff
MD, MRCPCH (UK) Lecturer for 123Doc and Pastest Rukshana Shroff qualified with multiple awards and distinctions from Bombay University, India. She then went on to obtain an MD in Paediatrics, with a special interest in Paediatric Nephrology. She obtained her MRCPCH while on a paediatric rotation in Nottingham and is now a Specialist Registrar in the North Thames Deanery. She has had considerable experience teaching on undergraduate and postgraduate exam courses and is currently on the Royal College Regional Questions Group, which frames and evaluates suitable questions for the MRCPCH exams.
Duration
Features
Fully animated, internet-enhanced presentation as used in the classroom lecture.
Adjustable streaming speed video for every user with broadband or dial-up internet access.
Ability to watch the video in installments and come back to the same point at any time in the future.
Complete script for users unable to listen to the presentation.
The 123Doc Nephrology online video lecture is highly flexible, allowing you to study anytime, from any computer connected to the internet.
Suitable For
This eLecture is suitable for those studying for:
Available Subscriptions
You will need to have Java installed on your machine to view the electure, however Java is installed as standard on every machine these days. If you suspect that it is not installed on your computer, you can check for and install (free of charge) the latest version of the Java Runtime Environment