Video Review Course: Genetics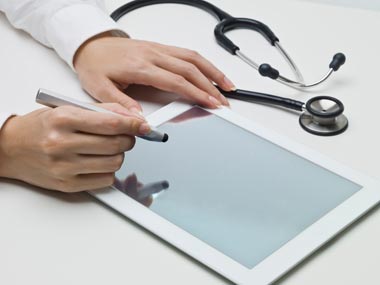 Mheena Bhat teaches Genetics
Genetics Chapters
MRCP 1 Genetics
Genes are on chromosomes
Types of genetic disorder
Metaphase spread
Normal male, 46 XY
Normal female, 46 XX
Down's syndrome
Chromosome abnormalities
Translocations
Down's syndrome
Nondisjunction
Down's syndrome
From birth
Bilateral simian
Spots on the iris
Risk of Down's syndrome in relation to maternal age
Trisomy 13 (Patau's syndrome)
Severe cleft lip
Postaxial polydactyly
Postaxial polydactyly 2
Aplasia cutis
Trisomy 13 (Patau's syndrome)
Edwards' syndrome
Characteristic of trisomy 18
Rocker bottom feet
Trisomy 18 (Edwards' syndrome)
Bilateral neck folds
Dorsal oedema
Turner's syndrome
Turner's syndrome 45, X
Turner's syndrome (45, XO)
Klinefelter's syndrome
Klinefelter's syndrome (47, XXY)
Klinefelter's syndrome (47, XXY)
Topics
Single gene disorders
S-A-D-T
Pedigree
Achondroplasia
Papulae patches
Axillary speckling
Marfan's syndrome
Homocystinuria
Hyperelastic skin
Ehlers-Danlos syndrome
S-A-R-T
P-D-A-R-I
Consanguinity and autosomal recessive inheritance
Mucopolysaccharidoses
P-XL-R-I
Pedigree
Fragile X syndrome
Testicle
Chromosome X
Fragile X
Duchenne muscular dystrophy
Microdeletion syndromes
Velocardiofacial syndrome (Shprintzen/DiGeorge)
DiGeorge syndrome
DiGeorge syndrome 2
DiGeorge syndrome 3
FISH
Test Sample
Williams syndrome
Blue prominent eyes
Charateristic facial features
Fish Test
Prader-Willi syndrome
Fish test
Prader-Willi syndrome
Angelman syndrome
Beckwith-Wiedemann syndrome
Triplet repeat disorders
The pattern
Anticipation
Mitochondrial inheritance
Congenital malformations
Common congenital malformation
Amniotic band
Prenatal diagnosis
Amniocentesis
Chorion villous sample
Video Feedback
Lecturer: Dr Meena Bhat
MBBS, MD, DCh, DNB, MRCP, CCST- Clinical Genetics.
Dr Meena Bhat is the Paediatric editor of the 123Doc online course. She completed her basic medical training and MD in Paediatrics from India and was a university gold medalist at both undergraduate and postgraduate levels. She came to the UK in 1995 and completed her MRCP (Paed) from Ireland. She then spent 4 years as a registrar training in clinical genetics in the London rotation. After obtaining her CCST in clinical genetics she worked until recently as consultant in Clinical Genetics at Guy?s Hospital, London. At present she is working as a consultant in clinical genetics in two regional hospitals in South India. She has a keen interest in teaching and has lectured on several Part I & II MRCP and MRCPCH courses as well framing questions for the MRCP question bank.
Duration
Features
Fully animated, internet-enhanced presentation as used in the classroom lecture.
Adjustable streaming speed video for every user with broadband or dial-up internet access.
Ability to watch the video in installments and come back to the same point at any time in the future.
Complete script for users unable to listen to the presentation.
The 123Doc Genetics online video lecture is highly flexible, allowing you to study anytime, from any computer connected to the internet.
Suitable For
This eLecture is suitable for those studying for:
Available Subscriptions
You will need to have Java installed on your machine to view the electure, however Java is installed as standard on every machine these days. If you suspect that it is not installed on your computer, you can check for and install (free of charge) the latest version of the Java Runtime Environment