123Doc Education: Medical eJournals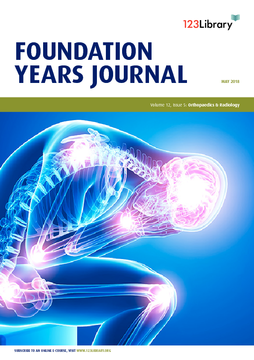 The Foundation Years Journal is a monthly peer-reviewed publication and the pre-eminent journal in the field of patient safety and clinical practice for Foundation Years' doctors and educators.
It the ONLY journal specifically written according to the MMC curriculum.
It focuses on one or two medical specialities per month, each issue delivers practical and informative articles tailored to the needs of junior doctors. The Journal closely follows the Foundation Years Syllabus to provide the best educational value for Junior doctors. In addition to Good Clinical and Acute care articles, assessment questions give doctors the change to gauge their learning. Each issue provides comprehensive clinical cases for trainees as well as practical teaching assessments for educators. Readers will benefit from:
MMC curricular-based content
Focus on speciality specific clinical cases
Training guide for Foundation years Educators
Practical and informative articles written by Senior doctors and Consultants
Extra revisions with assessment questions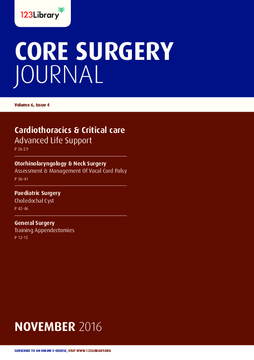 The Core Surgery Journal is a bi-monthly peer-reviewed publication, brought to you by a talented and experienced editorial board.
These surgeons have successfully and quickly completed their Core Surgical Training. They know what is required to progress at this stage of training.
The Core Surgery Journal delivers well illustrated practical and informative articles on topics in each of the surgical specialties in order to maximise learning and understanding. The format is practical, the content will remain relevant to higher surgical trainees as well as junior residents and allied health professionals. All articles are reviewed by leading consultants to ensure accuracy, and they are illustrated with relevant case examples. Each article is reinforced with key multiple-choice questions, which are helpful in the preparation for the MRCS examination. The Core Surgery Journal also has relevant articles highlighting non-clinical aspects of a surgical career with excellent material to ensure progression as a surgical trainee.
No other journal is as focussed on early surgical training; none has such a proficient editorial board. No textbook can deliver the up-to-date information of this journal.