Video Review Course: Rheumatology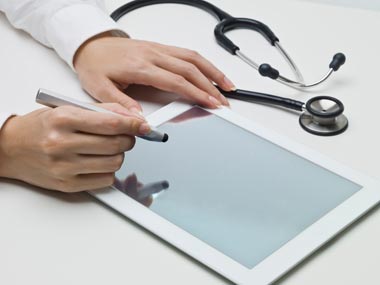 Dr Julian Nash teaches Rheumatology
Rheumatology Chapters
Rheumatology for the MRCP
Contents
Autoantibodies in rheumatology
Autoantibodies-1
Autoantibodies-2
Autoantibodies-3
Autoantibodies-4
Autoantibodies-5
Autoantibodies-6
Autoantibodies-7
Cryoglobulinaemia
Cryoglobulinaemia-1
Cryoglobulinaemia-2
Cryoglobulinaemia-3
Cryoglobulinaemia-4
Rheumatoid arthritis
Rheumatoid arthritis
Classification
Epidemiology
Clinical features-1
Clinical features-2
Clinical features-3
Investigations
Differential diagnosis
Prognosis
Management
Systemic lupus erythematosus and Anti-phospholipid antibody syndrome
SLE
ACR classification criteria-1
ACR classification criteria-2
Epidemiology
Serology
Mortality in SLE
Treatment
Indications for high-dose steroids in SLE
Drug-induced lupus
Antiphospholipid antibody syndrome-1
Antiphospholipid antibody syndrome-2
Antiphospholipid antibody syndrome-3
Antiphospholipid antibody syndrome-4
Antiphospholipid antibody syndrome-5
The spondyloarthropathies
Types of arthritis
Ankylosing spondylitis
Ankylosing spondylitis
Psoriatic arthritis
IBD related arthritis
IBD related arthritis
Reactive arthritis
Reactive arthritis
Vasculitis
Definition
Histology
Pathophysiology
Classification
Classification of vasculitis
Classification of vasculitis
Classification of vasculitis
Diagnosis
Skin lesions suggestive of vasculitis
Disorders that can mimic vasculitis
Investigation of suspected vasculitis
Angiography
Treatment
New treatments in rheumatology
The biologicals
Rituximab (mabthera)
Osteoporosis treatments
COX-II inhibitors
COX-II inhibitors
Principles and treatment of metabolic bone disease
Overview
An overview of osteoporosis
Definition of osteoporosis
Epidemiology, social and economic impact
Pathology of bone mass
Risk factors for osteoporosis
Investigations for osteoporosis-1
Investigations for osteoporosis-2
Prevention and treatment of osteoporosis
Prevention in childhood and young adult life
Screening those at risk
Guidelines for DEXA scanning
Measures to diminish osteoporosis
Treatment of established osteoporosis-1
Treatment of established osteoporosis-2
Treatment of established osteoporosis-3
Treatment of established osteoporosis-4
Treatment of established osteoporosis-5
Treatment of established osteoporosis-6
Medical management of men and women aged over 45 years who have or are at risk of osteoporosis
Approaches to reduce fracture risk
Corticosteroid induced osteoporosis-1
Corticosteroid induced osteoporosis-2
Management of CIOP in men and women
Management (continued)
Osteomalacia and rickets
Definitions
Causes of osteomalacia
Clinical manifestations of osteomalacia
Rickets
Clinical manifestations of rickets
Deformities in rickets
Treatment of osteomalacia and rickets
Hypophosphatasia
Osteogenesis imperfecta
Osteopetrosis
Paget's disease of bone
Pathophysiology
Epidemiology
Diagnosis-1
Diagnosis-2
Treatment-1
Treatment-2
Indications for treatment in Paget's disease-1
Indications for treatment in Paget's disease-2
Re-treatment of patients
Surgery in Paget's disease
Video Feedback
Lecturer: Dr. Julian Nash
Dr Julian Nash B.Sc, PhD (Immunol), MRCP (UK) Dr Nash graduated from the University of Wales College of Medicine in 1990. He has an intercalated B.Sc in Medical Biochemistry from the University of Wales and a PhD in Immunology from the Hammersmith Hospital. The majority of his SpR training has been in North West Thames. Julian has considerable experience in teaching doctors at all levels from undergraduate to SpR. His main interests are SLE and vasculitis. He is currently a locum Consultant Physician and Rheumatologist at the Chelsea and Westminster Hospital.
Duration
Features
Fully animated, internet-enhanced presentation as used in the classroom lecture.
Adjustable streaming speed video for every user with broadband or dial-up internet access.
Ability to watch the video in installments and come back to the same point at any time in the future.
Complete script for users unable to listen to the presentation.
The 123Doc Rheumatology online video lecture is highly flexible, allowing you to study anytime, from any computer connected to the internet.
Suitable For
This eLecture is suitable for those studying for:
Available Subscriptions
| eLecture | Price | Subscription | |
| --- | --- | --- | --- |
| Rheumatology | 6.00 | 2 months | |
| Rheumatology | 17.99 | 6 months | |
You will need to have Java installed on your machine to view the electure, however Java is installed as standard on every machine these days. If you suspect that it is not installed on your computer, you can check for and install (free of charge) the latest version of the Java Runtime Environment