Video Review Course: Respiratory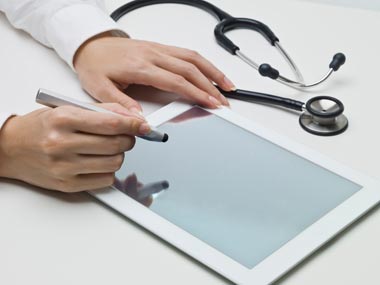 Gary Lee teaches Respiratory
Respiratory Chapters
Respiratory MRCP 1
Key topics for the MRCP Part 1 Exam
Malignant Pleural
A Global Epidemic
Lung Disorders
News
Etiology
Asbestos
Risks
Erionite
Clinical Presentation
Histology
Prognosis
Prognostic Factors
Staging
Management
Refractory
Pemetrexed
Pemetrexed (contd.)
Radiotheraphy
Aggressive
Surgery
Pulmonary Function Test I
Diagram
Pulmonary Function Test II
Diagram 1
Diagram 2
Pleural Effusion
Chest Scan
Table 1
Table 2
MPE Images
Malignant Pleural Effusion
Chest Scan 2
Pathophysiology
Effusion / Empyema
Thoracic Society
Respiratory Questions
Video Feedback
Lecturer: Dr Gary Lee
MBChB PhD FCCP FRACP
Dr Lee is an academic respiratory physician with seven years of laboratory and clinical research experience on respiratory diseases following his specialist training. He is currently an honorary consultant chest physician at the Osler Chest Unit in Oxford, and a Wellcome Advanced Fellow at the Centre for Respiratory Research at University College London. Dr Lee graduated from Otago University in New Zealand and completed his specialist training in tertiary respiratory centres in Auckland, New Zealand and in Perth, Australia, before undertaking his PhD thesis research in the United States. He has held a United States Fulbright Graduate Scholarship, two Young Investigator Awards and two Wellcome Trust Fellowships. His publication record includes over 60 original and invited papers, and he recently co-edited the Textbook of Pleural Disease. He has been an invited speaker at many international and national respiratory conferences.
Duration
Features
Fully animated, internet-enhanced presentation as used in the classroom lecture.
Adjustable streaming speed video for every user with broadband or dial-up internet access.
Ability to watch the video in installments and come back to the same point at any time in the future.
Complete script for users unable to listen to the presentation.
The 123Doc Respiratory online video lecture is highly flexible, allowing you to study anytime, from any computer connected to the internet.
Suitable For
This eLecture is suitable for those studying for:
Available Subscriptions
| eLecture | Price | Subscription | |
| --- | --- | --- | --- |
| Respiratory for MRCP Part 1 | 6.00 | 2 months | |
| Respiratory for MRCP Part 1 | 17.99 | 6 months | |
You will need to have Java installed on your machine to view the electure, however Java is installed as standard on every machine these days. If you suspect that it is not installed on your computer, you can check for and install (free of charge) the latest version of the Java Runtime Environment