Video Review Course: Molecular Medicine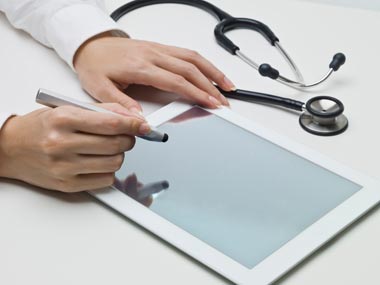 Dr Alistair Lindsay teaches Molecular Medicine
Molecular Medicine Chapters
Molecular Medicine for MRCP Part 1
What does It mean?
What to study?
Topics covered
The Cell Membrane
Fluid Mosaic Model
Diagram
Cell membrane components
Ion channel
Second Messengers
Different Types
G Proteins
How G Proteins work
Different Second Messengers
Question Analysis
Steroid Receptors
How Steroid Receptors Work
Steroid Hormones
Cancer
Cell Cycle
P53
Genetic Inheritance
Modes of Inheritance
Genes
Question Analysis
Trinucleotide Repeat Disorders (TRDs)
TRDs
Disease Awareness
Anticipation
Genetic Mutations
Mutations To be Aware of
Well Known Diseases
Question Analysis
Clinical picture
Imprinting
Syndromes
Maternal or Paternal
DNA
Question Analysis
Non-disjuction
Meiosis
What can go wrong
Mitochondrial Disorders
Mitochondria under the microscope
BNP
Cause of Hyponatremia
Electrolytes
Hypercalcemia
Hypocalcaemia
Video Feedback
Lecturer: Dr Alistair Lindsay
Alistair Lindsay is a Cardiology Registrar with an interest in molecular mechanisms of disease. He has worked at several London hospitals, including St. Mary's, The Royal Brompton and The Heart Hospital. He currently teaches MRCP parts I, II and PACES.
Duration
Features
Fully animated, internet-enhanced presentation as used in the classroom lecture.
Adjustable streaming speed video for every user with broadband or dial-up internet access.
Ability to watch the video in installments and come back to the same point at any time in the future.
Complete script for users unable to listen to the presentation.
The 123Doc Molecular Medicine online video lecture is highly flexible, allowing you to study anytime, from any computer connected to the internet.
Suitable For
This eLecture is suitable for those studying for:
Available Subscriptions
| eLecture | Price | Subscription | |
| --- | --- | --- | --- |
| Molecular Medicine | 6.00 | 2 months | |
| Molecular Medicine | 17.99 | 6 months | |
You will need to have Java installed on your machine to view the electure, however Java is installed as standard on every machine these days. If you suspect that it is not installed on your computer, you can check for and install (free of charge) the latest version of the Java Runtime Environment