Video Review Course: Medical Toxicology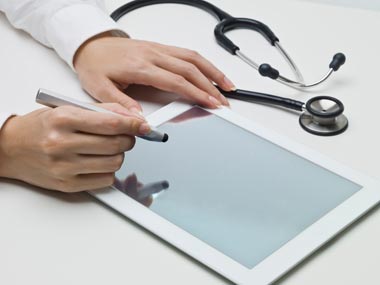 David Wood teaches Medical Toxicology
Medical Toxicology Chapters
Medical Toxicology
Gut Decontamination
Gastric Lavage
Activated Charcoal
Multi-dose Activated Charcoal
Whole Bowel Irrigation
Important investigations in poisoned patients
Anion Gap
Medical other causes of raised anion gap
Osmolal Gap
Metabolic acid-base disturbances
Respiratory acid-base disturbances
Paracetamol Poisoning
Paracetamol metabolism
Essential investigations
Management of paracetamol overdoses
Management of paracetamol overdoses continued
Reactions to NAC
Indications for referral to liver unit
Drugs of abuse
Benzodiazepines
Opiate Overdose
Amphetamines and Ecstasy
Management Options
Cocaine and Crack cocaine
Management Options
Salicylates
Features of salicylate toxicity
Investigations
Management Options
Poisoning with metals
Lithium Toxicity - Clinical Features of Severity
Acute Lithium Overdose
Chronic Lithium Accumulation
Phases of iron toxicity
Management Options
Carbon monoxide poisoning
Carboxy-haemoglobin concentrations
Features of CO poisoning
Grading of neurological toxicity
Late Complications of CO Poisoning
Current recommendations for hyperbaric oxygen treatment
Relative contraindications to HBO
Video Feedback
Lecturer: Dr David Wood
BSc (Hons) (Bristol), MB ChB (Hons) (Bristol), MRCP (UK)
He graduated from the University of Bristol with both a 1st Class BSc (Hons) in Pharmacology and MB ChB (Hons) with many university prizes in both Pharmacology and Medicine. He then trained as an SHO in General (Internal) Medicine in Oxford and at St George?s Hospital in London, before undertaking Specialist Registrar training in Clinical Pharmacology and Therapeutics at St George?s Hospital, London. He is also an Honorary Clinical Lecturer in Clinical Pharmacology at St George?s, University of London and Specialist Registrar for the National Poisons Information Service (London). He has been teaching on courses for the MRCP Part 1 and 2, MRCPCH Part 1 and MRCOG Part 1 in London since 2002 and been involved in the Clinical Pharmacology section of the Royal College of Physicians Medical Master class website based teaching.
Duration
Features
Fully animated, internet-enhanced presentation as used in the classroom lecture.
Adjustable streaming speed video for every user with broadband or dial-up internet access.
Ability to watch the video in installments and come back to the same point at any time in the future.
Complete script for users unable to listen to the presentation.
The 123Doc Medical Toxicology online video lecture is highly flexible, allowing you to study anytime, from any computer connected to the internet.
Suitable For
This eLecture is suitable for those studying for:
Available Subscriptions
| eLecture | Price | Subscription | |
| --- | --- | --- | --- |
| Medical Toxicology | 6.00 | 2 months | |
| Medical Toxicology | 17.99 | 6 months | |
You will need to have Java installed on your machine to view the electure, however Java is installed as standard on every machine these days. If you suspect that it is not installed on your computer, you can check for and install (free of charge) the latest version of the Java Runtime Environment