Video Review Course: Haematology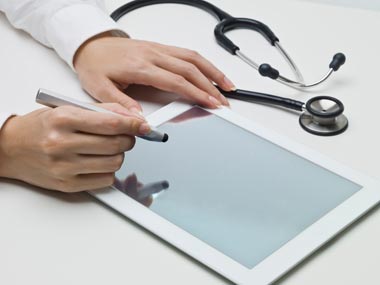 Dr Antonio Almedia teaches Haematology
Haematology Chapters
Haematology
Megaloblastic anaemias
Megaloblastic marrow
Iron deficiency
Differentiation
The Causes
Hereditary spherocytosis
RBC membrane disorders
Sickle cell disease
Sickle Image
Sickle cell disease
Thalassaemia
Thalassemia Trait
X-ray skull & hand
G6PD Blood Film
G6PD deficiency
Pyruvate kinase deficiency
Pyruvate kinase
Pancytopaenia
Chronic myeloid leukaemia
Philadelphia chromosome
Leucoerythroblastic film
Erythrocytosis
Acute promyelocytic leukaemia
APL / M3
Gum hypertrophy
Acute Lymphoblastic Leukaemia
Prognostic factors
Multiple Myeloma
Myeloma
Multiple Myeloma
Hodgkin's disease
Hodgkin's
Ann Arbor staging
Burkitts
Burkitt's lymphoma
Non-Hodgkin's lymphoma
Chronic lymphocytic leukaemia
CLL cont..
Myelodysplasia
Fe liver
Haemochromatosis
Clotting Pathway
Haemophilia
Von Willebrand disease
Purpura lesions
DIC
Blood Film
TTP
HUS
Micorangiopathic Haemolytic anaemias
Micorangiopathic Haemolytic anaemias
Hypercoagulable states
Clotting Pathway
Antiphospholipid syndrome
Complications of anticoagulation
Video Feedback
Lecturer: Dr. Antonio Almeida
MBBChir (Cambridge), MRCP (UK), MRCPath(UK) LRF Clinical Research Fellow, Hammersmith Hospital
Dr Antonio Almeida was awarded his medical degree from the University of Cambridge in 1993. Following a medical SHO rotation at St. George?s Hospital, he entered a North Thames SpR training programme in haematology, obtaining his CCST in 2002. He worked as a consultant haematologist in London for 1 year prior to being awarded a LRF clinical research fellowship to characterise the biochemical and genetic features of inherited GPI deficiency, a project which he is currently completing. He is the author of numerous clinical and scientific papers and his main clinical interest lies in the care of patients with inherited haemolytic anaemias.
Duration
Features
Fully animated, internet-enhanced presentation as used in the classroom lecture.
Adjustable streaming speed video for every user with broadband or dial-up internet access.
Ability to watch the video in installments and come back to the same point at any time in the future.
Complete script for users unable to listen to the presentation.
The 123Doc Haematology online video lecture is highly flexible, allowing you to study anytime, from any computer connected to the internet.
Suitable For
This eLecture is suitable for those studying for:
Available Subscriptions
| eLecture | Price | Subscription | |
| --- | --- | --- | --- |
| Haematology | 6.00 | 2 months | |
| Haematology | 17.99 | 6 months | |
You will need to have Java installed on your machine to view the electure, however Java is installed as standard on every machine these days. If you suspect that it is not installed on your computer, you can check for and install (free of charge) the latest version of the Java Runtime Environment