Video Review Course: Gastroenterology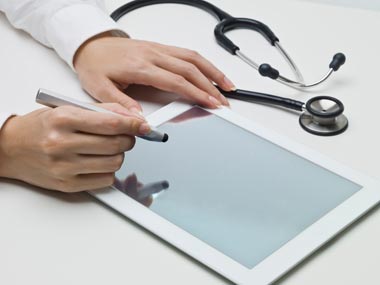 Dr Gareth McKenzie teaches Gastroenterology
Gastroenterology Chapters
Gastroenterology
Topics
Upper GI
Barrett's Oesophagus
Barrett's Oesophagus
Barrett's Oesophagus
Analysis - Question 1
Dysphagia
Achalasia
Early Achalasia
Question Analysis
Question Analysis
Non Variceal Upper GI Bleeding
Variceal Upper GI Bleeding
Hepatology
Acute Hepatitis (ALT>1000)
Paracetamol
Question Analysis
Haemochromatosis
Wilson's Disease
Primary Biliary Cirrhosis
Question Analysis
Chronic Hepatitis B
Chronic Hepatitis C
Question Analysis
Non Alcoholic Steatohepatitis
Budd Chiari
Lower GI
Common Causes Acute Bloody Diarrhoea
Ulcerative Colitis
Ulcerative Colitis
Crohn's Disease
Question Analysis
Question Analysis
Longstanding Inflammatory Bowel Disease
Question Analysis
Bowel loops
Primary Sclerosing Cholangitis and IBD
Question Analysis
Screening for Dysplasia/Cancer in IBD
Question Analysis
Faecal Calprotectin
Video Feedback
Lecturer: Gary MacKenzie
Gary is a specialist registrar in Gastroenterology and General Medicine in North East Thames. He has been a registrar for over 6 years and he has experience in all major areas of gastroenterology. His specialist tertiary referral experience includes jobs with specialist interest in Inflammation Bowel Disease, Nutrition and Hepatology (both at the Royal Free and Kings). Over the last 18 months he has worked at the National Medical Laser Centre working towards a PhD in the Development of Novel Technologies for the diagnosis and management of Barrett?s Oesophagus. His other experience includes a First is a BSc in Epidemiology and Medical Statistics and he has an interest in teaching and medical education. He is involved at UCL in teaching medical students and doctors, has been teaching on ALS courses for over 8 years including education of trainers in methods of teaching and he has been teaching with us now for 18 months.
Duration
Features
Fully animated, internet-enhanced presentation as used in the classroom lecture.
Adjustable streaming speed video for every user with broadband or dial-up internet access.
Ability to watch the video in installments and come back to the same point at any time in the future.
Complete script for users unable to listen to the presentation.
The 123Doc Gastroenterology online video lecture is highly flexible, allowing you to study anytime, from any computer connected to the internet.
Suitable For
This eLecture is suitable for those studying for:
Available Subscriptions
| eLecture | Price | Subscription | |
| --- | --- | --- | --- |
| Gastroenterology | 6.00 | 2 months | |
| Gastroenterology | 17.99 | 6 months | |
You will need to have Java installed on your machine to view the electure, however Java is installed as standard on every machine these days. If you suspect that it is not installed on your computer, you can check for and install (free of charge) the latest version of the Java Runtime Environment