Video Review Course: Gastroenterology & Hepatology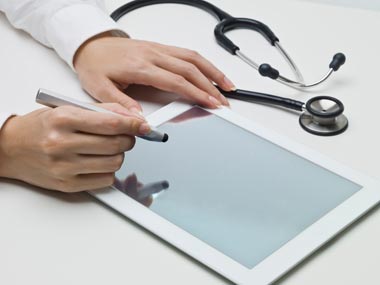 Dr Siew C NG teaches Gastroenterology & Hepatology
Gastroenterology & Hepatology Chapters
Gastroenterology & Hepatology lecture MRCP Part 1
Need to know topics!
Gastric physiology
Control of gastric acid secretion
Proton pump inhibitor
Helicobacter pylori and peptic ulcer disease
Helicobacter pylori
Association
Ulcers
Diagnosis
NICE dyspepsia guidelines 2004
Barrett's oesophagus
Barrett's oesophagus
Coeliac disease
Coeliac disease
Pathogenesis
Manifestation
Diagnosis
Management
Causes of subtotal villous atrophy
Achalasia
Achalasia
Diagnosis
Treatment
Inflammatory bowel disease
Ulcerative colitis & Crohn's disease
Ulcerative colitis & Crohn's disease
Ulcerative colitis
Medical emergency!
Extra-intestinal complications
Treatment options
Colorectal carcinoma
Hereditary non-polyposis colorectal cancer (HNPCC)
Familial adenomatosis polyposis (FAP)
Colorectal cancer screening
Irritable bowel syndrome
"Rome criteria" for IBS
Viral hepatitis
Hepatitis B infection
Hepatitis B diagnostic algorithm
Indications for antiviral therapy
Treatment of HBV
Hepatitis C
Primary biliary cirrhosis
PBC
Poor prognostic indicators
Treatment
Primary Sclerosing Cholangitis
PSC
Acute pancreatitis
Glasgow scoring system to assess acute pancreatitis
Ascites
Ascites
Variceal bleed
Oesophageal varices
Carcinoid tumour & syndrome
Carcinoid tumour
Complications
MRCP questions format
Video Feedback
Lecturer: Dr Siew Ng
MBBS(LON) MRCP(UK) Spr Gastroenterology North West London
Siew qualified from St Bartholomew?s and the Royal London Hospital and completed her medical training at various hospitals with excellent experiences including the Whittington, the Middlesex and the Charing Cross Hospitals. She has experience in liver transplantation and hepatobiliary medicine having worked at King?s liver unit. She is now a specialist registrar in Gastroenterology on the North West London rotation and has worked at Northwick Park/St Marks Hospital, an international referral centre for intestinal and colorectal disorders, and has a special interest in gastrointestinal malignancies. She has great interest in teaching at all levels from medical students to MRCP.
Duration
Features
Fully animated, internet-enhanced presentation as used in the classroom lecture.
Adjustable streaming speed video for every user with broadband or dial-up internet access.
Ability to watch the video in installments and come back to the same point at any time in the future.
Complete script for users unable to listen to the presentation.
The 123Doc Gastroenterology & Hepatology online video lecture is highly flexible, allowing you to study anytime, from any computer connected to the internet.
Suitable For
This eLecture is suitable for those studying for:
Available Subscriptions
| eLecture | Price | Subscription | |
| --- | --- | --- | --- |
| Gastroenterology & Hepatology | 6.00 | 2 months | |
| Gastroenterology & Hepatology | 17.99 | 6 months | |
You will need to have Java installed on your machine to view the electure, however Java is installed as standard on every machine these days. If you suspect that it is not installed on your computer, you can check for and install (free of charge) the latest version of the Java Runtime Environment