Video Review Course: Endocrinology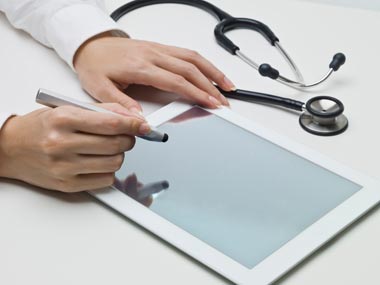 Dr Andrew Solomon teaches Endocrinology
Endocrinology Chapters
Endocrinology and Metabolism
Series of topics
Acromegaly
OGTT for acromegaly
Acromegaly
Endocrinology - tests for GH deficiency/excess
Water balance
Water balance physiology
Hyponatraemia - causes
Hyponatraemia - diagniosis
Cerebral salt wasting diagnosis
Diabetes insipidus
Diabetes insipidus - causes
Treatments
Water deprivation test
Hirsutism
Causes of hirsutism
Hirsutism - therapy
Osteoporosis - bone density
Risk factors
Osteoporosis
Acid-base
Metabolic acidosis
Examples
Hypercalcaemia
Hypercalcaemia
Causes of hypercalcaemia
Familial hypocalciuric hypercalcaemia
Mechanisms of raised calcium
Investigation of hypercalcaemia
Discriminating features in hypercalcaemia
Complications of hypercalcaemia
Hypercalcaemia of malignancy - aetiology
Mechanisms of osteoclast - mediated hypercalcaemia
Treatment of hypercalcaemia
Male hypogonadism
Divided into sections
Causes
Genetic mutations associated with hypogonadism
Hypogonadism - investigations
Treatment of hypogonadism
Beneficial effects of testosterone replacement therapy
Controversies in testosterone therapy
Recommendations for monitoring testosterone therapy
Adverse effects of testosterone treatment
Video feedback
Lecturer: Dr Andrew Solomon
BMBCh (Oxon), MRCP (UK) Clinical research fellow, Royal Free Hospital, London
Dr Andrew Solomon qualified from Oxford University Medical School with distinction, obtained his MRCP in 2001 and is on the North Thames SpR Training Rotation in Diabetes and Endocrinology. He is currently a Clinical Research Fellow at the Royal Free and University College Medical School.
Duration
Features
Fully animated, internet-enhanced presentation as used in the classroom lecture.
Adjustable streaming speed video for every user with broadband or dial-up internet access.
Ability to watch the video in installments and come back to the same point at any time in the future.
Complete script for users unable to listen to the presentation.
The 123Doc Endocrinology online video lecture is highly flexible, allowing you to study anytime, from any computer connected to the internet.
Suitable For
This eLecture is suitable for those studying for:
Available Subscriptions
| eLecture | Price | Subscription | |
| --- | --- | --- | --- |
| Endocrinology | 6.00 | 2 months | |
| Endocrinology | 17.99 | 6 months | |
You will need to have Java installed on your machine to view the electure, however Java is installed as standard on every machine these days. If you suspect that it is not installed on your computer, you can check for and install (free of charge) the latest version of the Java Runtime Environment