Video Review Course: Dermatology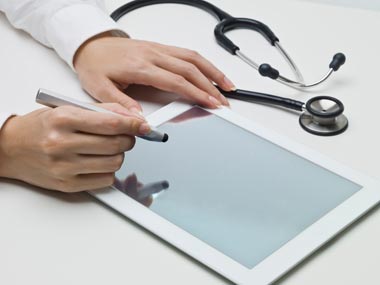 Dr Katie Lacy teaches Dermatology
Dermatology Chapters
Dermatology
Blistering skin disorders
Bullous pemphigoid
Erythematous lesions
Bullous pemphigoid
Pemphigus vulgaris
Pemphigus vulgaris
Erythema multiforme
Toxic epidermal necrolysis
Erythema multiforme
Erythema multiforme
Toxic erythema necrolysis
Porphyria cutanea tarda
Porphyria cutanea tarda
Dermatitis herpetiformis
Dermatitis hepetiformis
Infections and the skin
Syphilis
Primary syphilis
Maculopapular lesions
Maculopapular lesions
Leprosy
Cutaneous manifestations of leprosy
Tuberculoid leprosy
Reiter's Syndrome
Circinate balantis
Keratoderma blenorrhagica
Scabies
Tinea corporis
Erythema chronicum migrans- Lyme disease
Skin cancers
Basal cell carcinoma
Mycosis fungoides (Cutaneous T cell lymphoma)
Mycosis fungoides
Erythroderma
Causes of erythoderma
Cutaneous lupus
Systemic lupus
Discoid lupus
Discoid lupus
Dermatomyositis
Dermatomyositis
Sarcoidosis
Papular cutaneous sarcoid
Lupus pernio
Acanthosis nigricans
Acanthosis Nigricans
Hyperpigmentation
Erythema nodosum
Erythema nodosum
Necrobiosis lipoidica
Necrobiosis lipoidica
Pyoderma gangrenosum
Pyoderma gangrenosum
Hair loss
Alopecia areata
Dermatitis
Atopic dermatitis
Clinical features atopic dermatitis
Classical eczema
Flexural eczema
Lichenified eczema
Atopic dermatits
Treatment (mild to moderate)
Treatment (Severe)
Contact dermatitis
Clinical features- contact dermatitis
Allergic reaction
Reaction to nickel
Chronic plaque psoriasis
Guttate psoriasis
Nail pitting
Psoriatic nail dystrophy and arthritis
Psoriasis
Pityriasis rosea
Image H
Lichen planus
Lichen planus
Video Feedback
Lecturer: Dr Katie Lacy
BA (Oxon)1st Class Hons, MB BS Royal Free Hospital School of Medicine. Clinical Research Fellow, Royal Free Hospital University College
Katie?s current post is providing experience in research working towards a PhD. Her training in Dermatology to date has provided excellent experience in both the diagnosis and management of dermatological diseases. Dr. Lacy?s specialist experience in paediatric, phototherapy, combined rheumatology/dermatology, genitourinary medicine, atopic dermatitis and oral medicine clinics gives her a diverse field of knowledge and experience to draw on when lecturer for the MRCP Part 1 course.
Duration
Features
Fully animated, internet-enhanced presentation as used in the classroom lecture.
Adjustable streaming speed video for every user with broadband or dial-up internet access.
Ability to watch the video in installments and come back to the same point at any time in the future.
Complete script for users unable to listen to the presentation.
The 123Doc Dermatology online video lecture is highly flexible, allowing you to study anytime, from any computer connected to the internet.
Suitable For
This eLecture is suitable for those studying for:
Available Subscriptions
| eLecture | Price | Subscription | |
| --- | --- | --- | --- |
| Dermatology | 6.00 | 2 months | |
| Dermatology | 17.99 | 6 months | |
You will need to have Java installed on your machine to view the electure, however Java is installed as standard on every machine these days. If you suspect that it is not installed on your computer, you can check for and install (free of charge) the latest version of the Java Runtime Environment