Video Review Course: Clinical Pharmacology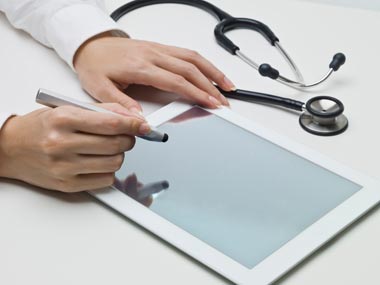 Dr Andrew Webb teaches Clinical Pharmacology
Clinical Pharmacology Chapters
Clinical Pharmacology for MRCP 1
Clinical pharmacology
Main topics
Pharmacokinetics
PK: absorption
Interactions!
May be two-way!
PK interactions: absorption
PK: volume of distribution, Vd
PK interactions: displacement
Hypoalbuminuria and phenytoin - caution with levels
PK: metabolic pathways e.g., paracetamol
PK: metabolism First pass metabolism
PK: metabolism Zero order kinetics - phenytoin
PK: metabolism Low extraction drugs
PK: metabolism Zero order kinetics - phenytoin
PK: metabolic interactions Liver enzyme inducers: PC BRAS
PK: metabolic interactions Liver enzyme inhibitors: GO DEVICES
Clinically significant interactions affect drugs with a narrow therapeutic range: WAC STOPS:
Recent Issues
Statins and CYP3A4 inhibitors
Statins and rhabdomyolysis
Oral erythromycin and the risk of sudden death from cardiac causes
PK: interactions - warfarin
Other inhibitor interactions
PK: interactions - excretion
PK: interactions Uricosuric/uricostatic
Assessing renal function
PK: renal failure
When is reduced renal clearance important?
PK: renal failure Narrow therapeutic range
PK: intermediate therapeutic index
PK: high therapeutic index
Increase in half-life
Pharmacodynamics What drugs do to the body?
PD: receptors
PD: interactions
Adverse drug reactions - definition Edwards and Aronson (Lancet 2000; 356:1255-1259)
Adverse drug reactions - epidemiology
Adverse drug reactions
Wayne Jowett
ADRs - old classification by dose Rawlins & Thompson (textbook of Adverse Drug Reactions, 1977)
ADRs - new classification
digoxin
ADRs - dose dependence
ADRs - dose dependence - phenytoin
ADRs - time-dependent
ADRs with an immunological basis and timing
ADRs - time-independent
ADRs - susceptibility
ADRs - sex susceptibility
ADRs - age susceptibility
Declines with age
Declines with age
ADRs - genetic susceptibility
Pharmacogenetics: acetylation 'PD HIPS'
Drug-induced lupus 'PCP HIPS'
ADRs - genetic susceptibility - P450 polymorphisms
ADRs - exogenous factors susceptibility
Liver Disease
Drugs causing liver disease hepatitis/necrosis
Drugs causing liver disease cholestasis
Steatosis - fatty liver
England-France
Hepatic encephalopathy
Renal Damage
ADRs: haemolysis
ADRs: G6PD + metHb
ADRs: methaemoglobin
ADRs: oxidizing agents
ADRs: unsafe in porphyria Enzyme inducers, centrally acting drugs +
ADRs: SIADH
Specific situations
Specific situations Pregnancy: teratogenic risks
Folate antagonists Neural-tube defects, cardiovascular defects, oral clefts, urinary tract defects
Specific situations Pregnancy: pharmacological risks
Some other drugs generally to be avoided in pregnancy
Relatively safe drugs in pregnancy
Specific situations Breast milk - unsafe
ADRs - pharmacovigilance spontaneous reporting
ADRs - pharmacovigilance (continued)
5-amino salicylates
5-ASA prodrugs - reduced + act in the colon
5-ASA's - side effects
Video Feedback
Lecturer: Dr. Andrew Webb
MBBS London, BSc Physiology, MRCP (UK). After Andrew graduating from the University of London, Andrew trained as an Spr in General Medicine and Clinical Pharmacology at Barts and the London Hospital as well as Queen?s Mary?s Hospital, London. He is now a Consultant Physician in Clinical Pharmacology and General Medicine at Bart?s and the London NHS Trust, where he sits at the Research Advisory board. He has been teaching Clinical Pharmacology for 123Doc since 2001 and for Pastest since 2004.
Duration
Features
Fully animated, internet-enhanced presentation as used in the classroom lecture.
Adjustable streaming speed video for every user with broadband or dial-up internet access.
Ability to watch the video in installments and come back to the same point at any time in the future.
Complete script for users unable to listen to the presentation.
The 123Doc Clinical Pharmacology online video lecture is highly flexible, allowing you to study anytime, from any computer connected to the internet.
Suitable For
This eLecture is suitable for those studying for:
Available Subscriptions
| eLecture | Price | Subscription | |
| --- | --- | --- | --- |
| Clinical Pharmacology | 6.00 | 2 months | |
| Clinical Pharmacology | 17.99 | 6 months | |
You will need to have Java installed on your machine to view the electure, however Java is installed as standard on every machine these days. If you suspect that it is not installed on your computer, you can check for and install (free of charge) the latest version of the Java Runtime Environment